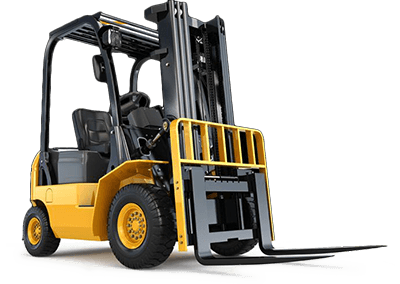 TRACKING FORKLIFTS INDOOR AND RTLS FOR INDOOR FLEET MANAGEMENT
Dragonfly is an indoor location technology based on camera vision, which lets you perform forklift tracking and track moving vehicles inside any warehouse to improve the operations and increase the safety of any work environment
Dragonfly RTLS (Real Time Locating System) enables precise tracking of moving vehicles indoors. Dragonfly can deliver an accuracy of up to 10 cm, and does not require UWB antennas or anchors, BLE or Wi-Fi receivers, RFID tags, etc. in your venue. Therefore, it is easy to roll out inside any type of environment and it is considered the most flexible indoor tracking technology available on the market today. Dragonfly is a must-have in the digital supply chain era. Dragonfly users typically leverage the indoor localization for the realization of forklift tracking, analytics, mission scheduling, Forklift Guidance System (FGS), safety, and more.
Download the full case study now and discover more about how Dragonfly is improving the operations at Florim Ceramic!
Dragonfly computer vision RLTS
Dragonfly provides a very precise location that can be used for indoor tracking of forklifts and fleet management inside warehouses. 
Dragonfly is a computer vision based RTLS. Computer vision means that it does not require external sensors, antennas, tags or beacons, and works using just a camera and a computing unit on board the forklifts you would like to track.
Using the real-time API or the CSV files, it is possible to get the accurate indoor positions as:
WGS-84 coordinates (latitude and longitude);

metric coordinates (X, Y).
In addition to the 2D location, you can get also the orientation of the forklift without the need of a hardware compass.
The positions of the forklifts can be then integrated into:
Warehouse Management Systems (WMS)

 – to improve the operations and productivity.

safety solutions

 – to 

notify drivers of imminent or potential accidents with other forklifts

 (vehicle to vehicle collisions) and 

pedestrians

 (vehicle to pedestrian collisions).
KPI, metrics, heatmaps and line diagrams with the Dragonfly Cloud Dashboard
Dragonfly allows to monitor the real time locations of forklifts by accessing the locations directly from the computing unit that runs Dragonfly, or remotely from the Dragonfly Cloud Dashboard. 
Using the Dragonfly Cloud Dashboard it is possible to access analytics showing important KPI and metrics, such as:
maximum and average speed;
distance traveled;
time in movement, stopped, offline.
In addition to this, using the Dragonfly Dashboard, it is possible to export useful plots, graphs and diagrams like heatmaps, spaghetti lines, time lines etc… and get an overview of your forklift fleet.
To get started quickly we have designed a pre-configured Dragonfly Kit that can be installed on board of each forklift by placing the wide angle USB camera on the roof of the vehicle (pointed towards the ceiling), and the computing unit (protected inside a junction box) behind the driver's seat.
Do you want to know more about our Dragonfly Kit and Dragonfly Cloud Dashboard?
Forklift tracking with an RTLS system lets you understand how forklifts are used
Forklifts and lifting trucks are a necessary part of the manufacturing, transportation, and warehousing industries. Yet, many businesses only use them to a fraction of their maximum potential.
As you know, understanding how forklifts move throughout a warehouse has always been a need. Knowing how forklifts move and how operators use them can significantly improve the operations management and productivity.
Having an overview of the movements and utilization patterns of forklifts can let you cut the business expenses by optimizing the operations. Collecting the location of forklifts and being able to track this data over time can lead to great improvements.
Why a forklift location overview is important?
The amount of data that you can collect from forklift tracking is tremendous and has a crucial importance for business analysis:
How long does it take for an operator to get a pallet?
What are the most used routes?
Where are the most congested areas?
Where and when do most of the accidents happen?
For this reason, Dragonfly is used to collect data inside the warehouse and can be combined with a GPS unit to collect data outside the warehouse. The possibilities of data collection related to forklifts are many.
In the IoT era it is important to have tools to monitor assets and improve the efficiency of operations by using innovative technologies. Dragonfly has been selected by our customers to bring forklift management to a new level. In the digital supply chain and digital factory era, innovation plays a crucial role. For this reason, at Onit, we strive to deliver cutting-edge technology that brings real benefits to our customers.
Would like more information about how to track forklifts with Dragonfly and how to integrate it with your WMS?
Speaking of cost, a large warehouse can have dozens of forklifts and similar vehicles operating at the same time. A big fleet can have a significant impact on your budget, as you already know. The purchase or leasing of vehicles, maintenance, electricity for recharging, and the expense of extra workers to operate those vehicles are costs that businesses are constantly facing. For these reasons, implementing a forklifts tracking solution can help you control and reduce these costs.
Reduce maintenance costs
Dragonfly allows managers to analyze vehicle usage with an aim of improving efficiency. When you are better able to use your existing equipment, you may be able to reduce the amount of vehicles. With a smart combination of hardware and software, Dragonfly provides managers the ability to keep their fleet at high efficiency levels, and therefore reduce maintenance costs and save money, by keeping a record of all the events and activities that can be analyzed to improve forklift operators efficiency and overall safety.
Increase productivity
Without a smart forklift routing solution, operators are forced to figure out the best routes to take inside the plants on their own. This can lead to waste of time, and in the worst case also to accidents. Sometimes operators need to backtrack because of other vehicles, pedestrians, or even pallets that were in the way. This wasted time could be used to fill other orders. With Dragonfly you can understand which are the most crowded routes, where operators have to backtrack often, where most of the accidents are about to happen, and plan the best routing model for the future, and thus increasing the overall productivity.
Prevent accidents with alerts, geo-fences and speed limiters
Dragonfly is able to detect forklift and lifting truck speed and acceleration. This enables the possibility of configuring speed limits throughout the warehouse or inside specific areas (geo-fences). The operators can receive a visual or acoustic alerts when the speed is over the limit and when there could be imminent accidents with other forklifts (vehicle to vehicle collisions) or pedestrians (vehicle to pedestrian collisions). In some cases it is also possible to configure the forklifts to limit their speed automatically. In these cases, Onit's engineering team can design and develop the on-board controlling system. With Dragonfly you can eliminate dangerous situations that could lead to severe injuries and stop times for your warehouse.
Would like more information about how Dragonfly can help you reduce the cost of your forklifts fleet?