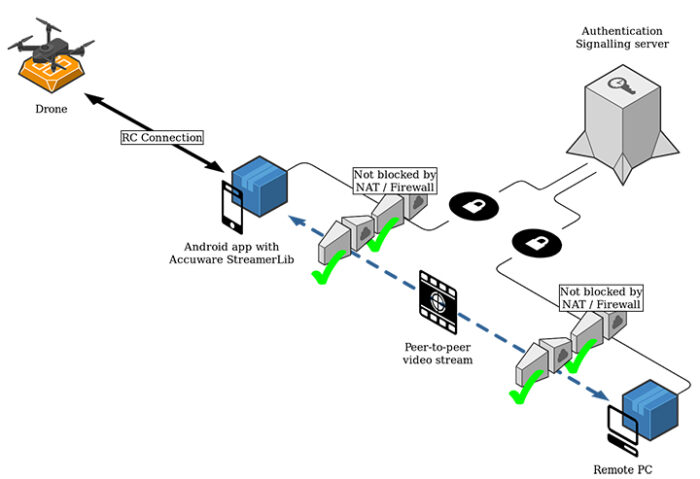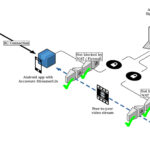 Real-time video library for DJI drones – License (ONLY for Android)
$695.00
The DJI Streamer Lib is an Android library that allows to properly stream the videos coming from DJI drones to a remote PC or remote server with an incredibly low latency (lower than 1 second!).
Developers can integrate the library into an Android App. It enables your DJI-SDK based App to capture the H.264 video of DJI drones and forward it in real-time with very low latency to a remote WebRTC client allowing thus external applications to acquire the video and use it for multiple purposes.
The price is for one perpetual license for 1 drone. This is a limited time discount that may end without notice. The price includes only the DJI Streamer Lib, it does not include any drone.
Requirements
A DJI drone compatible with the DJI Mobile SDK for Android. Read the list of compatible drones.
---
Details
The DJI Streamer Lib is a an Android Lib intended for developers. It has to be integrated into a mobile app for Android and it is not a "ready to use" application but rather a "SDK" for programmers. Contact us if you are instead looking for a ready to use App for your project.
The price does NOT include anything else than the DJI Streamer Lib. It does NOT include drones, phones, remote controls etc…